Haute Joaillerie
Even though we take the greatest care in the manufacture of all our jewelry, some
pieces require the most extraordinary skill and creativity.
Discover our most daring Haute Joaillerie creations.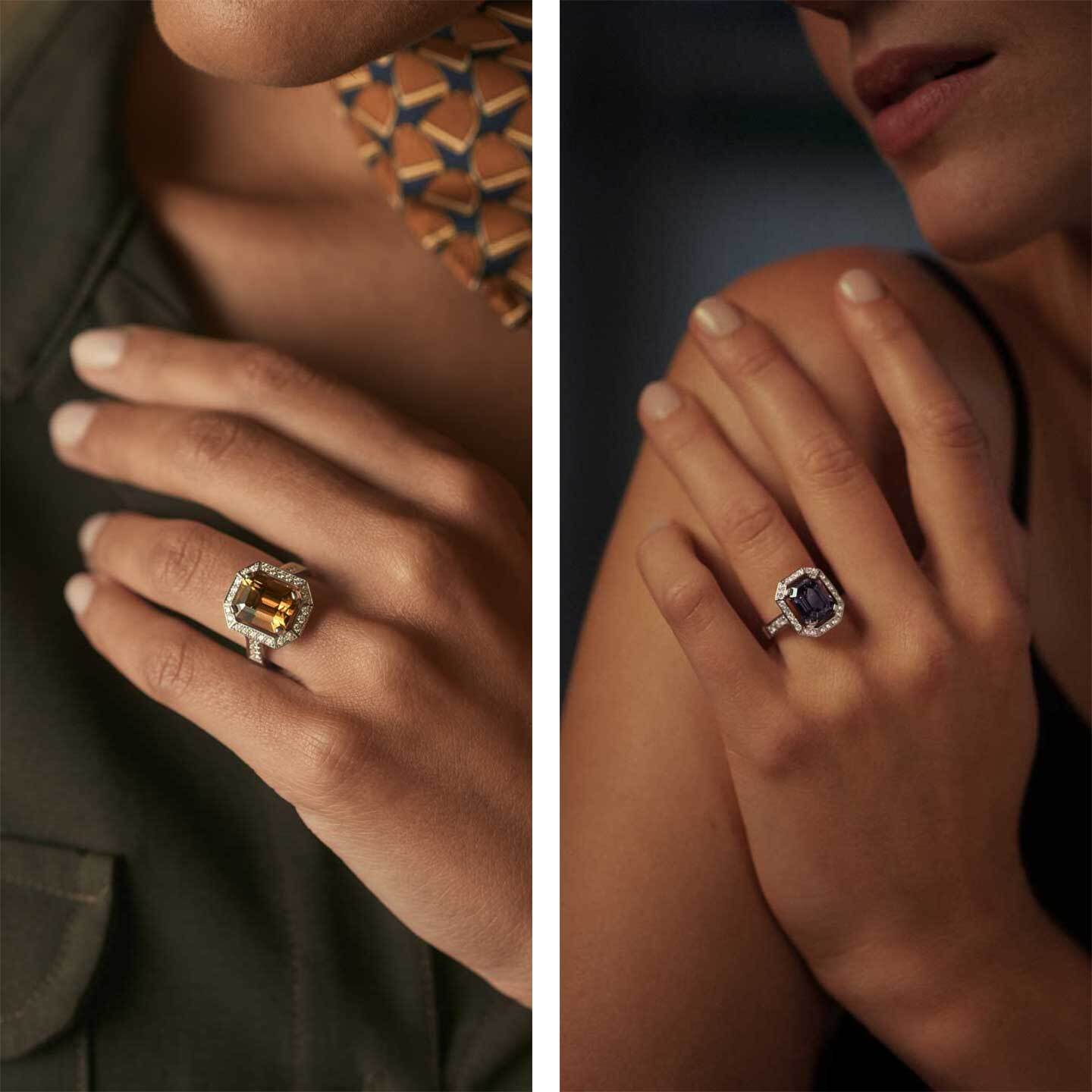 Art Déco Prima
A masterful interpretation of the Paris of the 1920s, the Art Déco Prima is inspired by the key themes of the artistic trend: geometry and cultural exception.
This Haute Joaillerie creation is available in two exclusive pieces, each with a unique stone sitting on top in an imposing manner.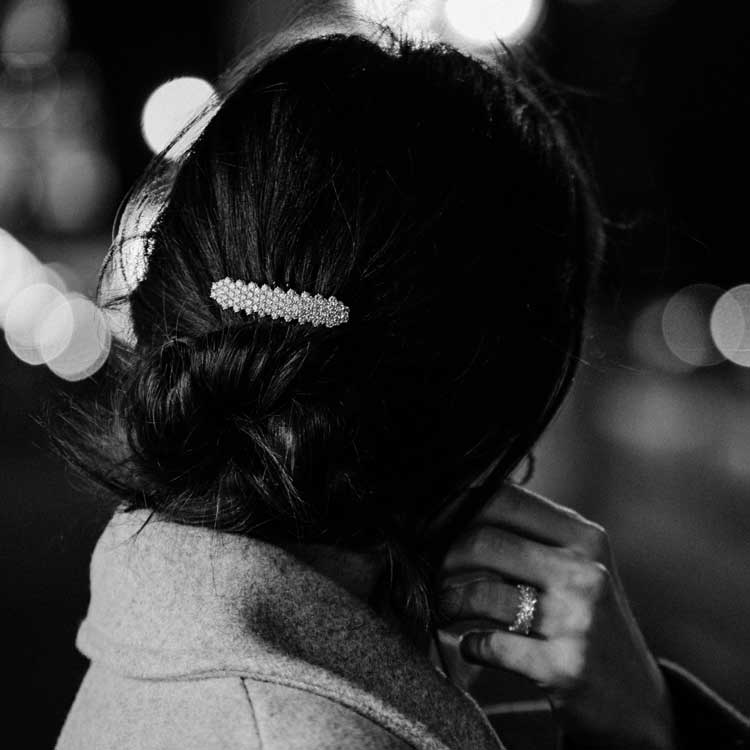 Jewelry hairpiece
A masterpiece of the Paris 1901 collection, the design of this 750/1000 white gold and diamond hair set is a first. The idea behind this exceptional piece is to highlight a woman's beautiful features right down to her hair.
The 70 3.2 mm diamonds shine through a meticulous setting specially worked by our jewelry craftsmen for the Paris 1901 collection.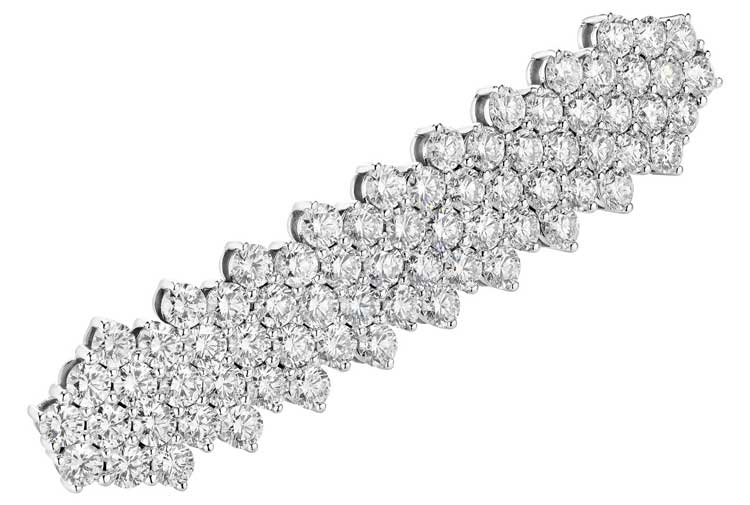 This unique piece is available on request only.
contact us!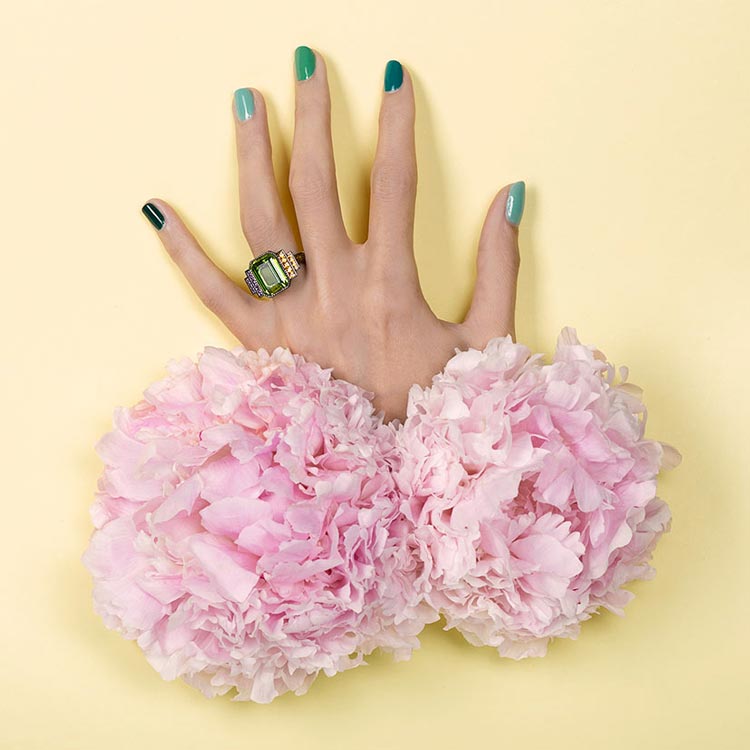 Wild Bride
The Wild Bride ring is undeniably one of the most spectacular pieces from our Maison. This Art Deco-inspired ring revisits the genre with gems in colours which are both sumptuousand tangy.
In the centre, a monumental Asscher-shaped peridot is delicately held in place by a fine thread of pearl gold. For even more preciousness, the ring, made of 750/1000 black metal, is adorned with purple and yellow sapphires all around the finger.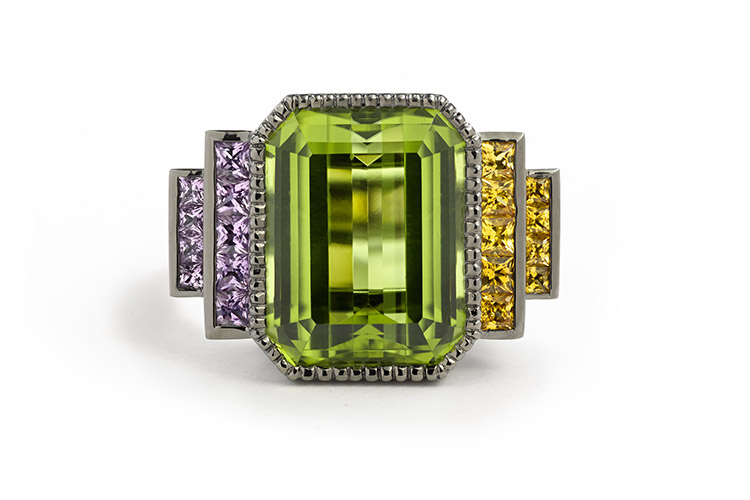 This unique piece is available on request only.
contact us!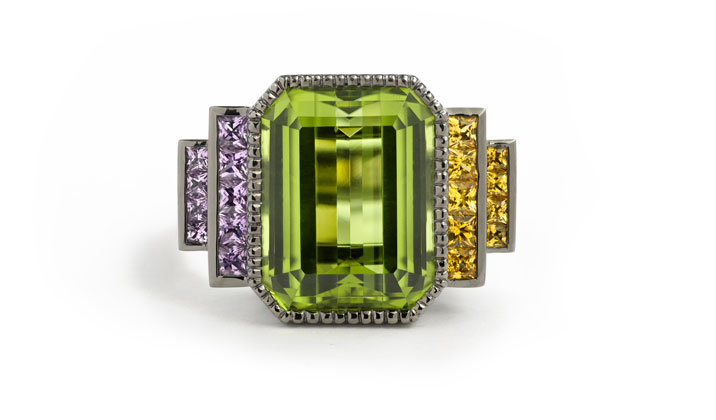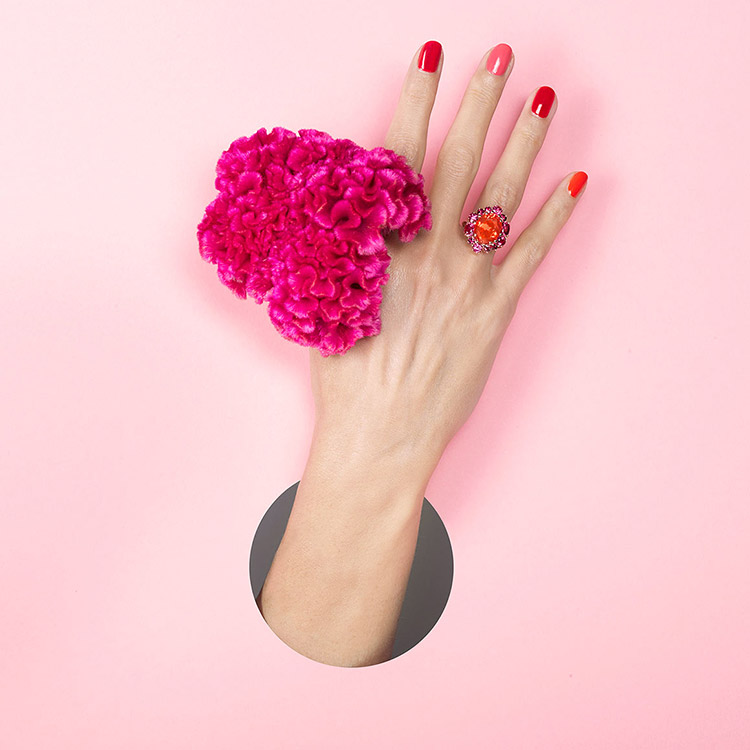 Mad Marguerite
Comprising of a 750/1000 rose gold body, a central 4.54 ct fire opal and a pavement of "mismatched" Tanzanian pink spinels totalling 7.83 ct, the Mad Marguerite ring is a monumental, offbeat reinterpretation of the classic "Marguerite" found in traditional jewelry.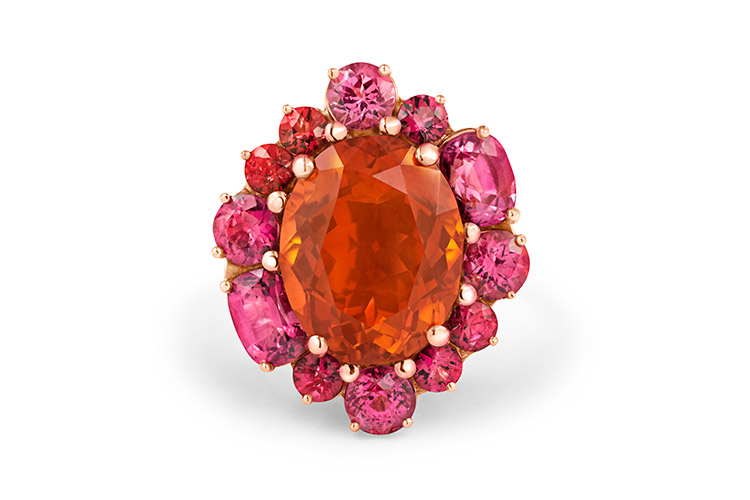 This unique piece is no longer available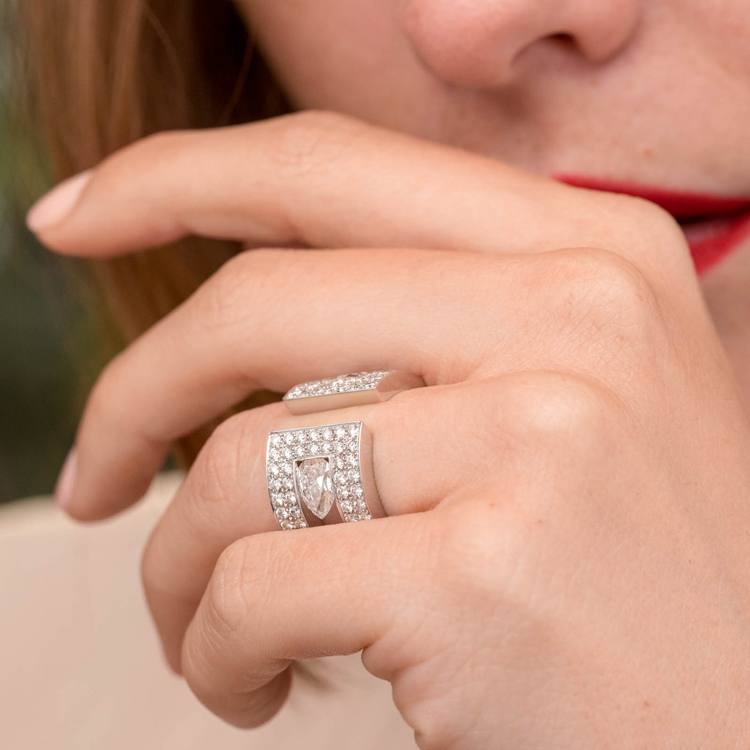 Ariane So Pavée
This Haute Joaillerie piece highlights the high level of expertise of our workshops: no fewer than 92 diamonds measuring 1.5 mm in diameter are hand-set by our craftsmen to form the pavement of this jewel. Grain by grain, claw by claw!
In the centre of the design, two diamonds - one pear and one round - adorn the piece to give it an incomparable shine.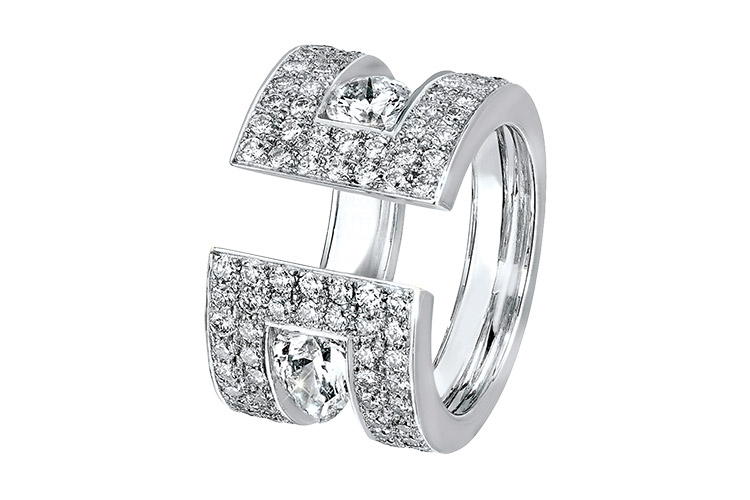 discover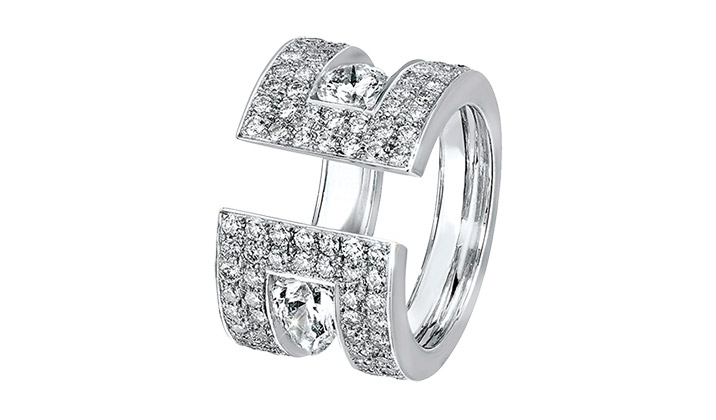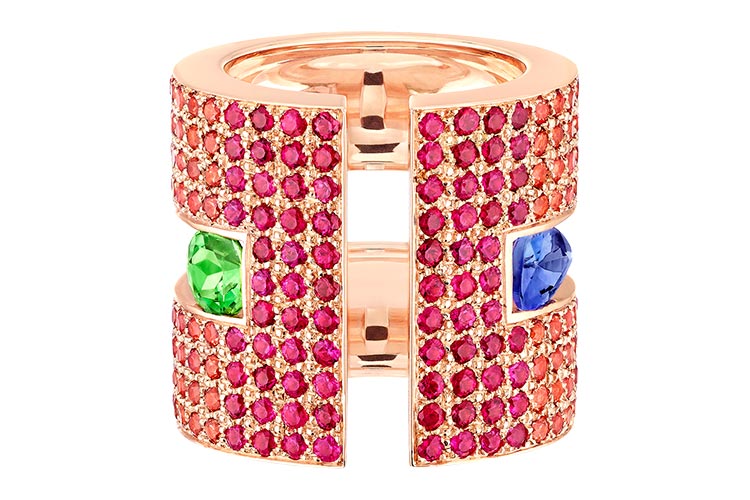 Ariane So Crazy
The Ariane So Crazy ring is the most
crazy, vibrant, precious creation of our Maison.
It is composed of 75% rose gold, set with a round tsavorite of 5 mm and a pear-shaped tanzanite of 7x5 mm, paved with a layered cut of 82 fuschia rose spinels (in 4 rows) 48 light pink sapphires (3 rows) and 64 orange Padparadscha sapphires (4 rows).
This unique piece is available on request only.
contact us!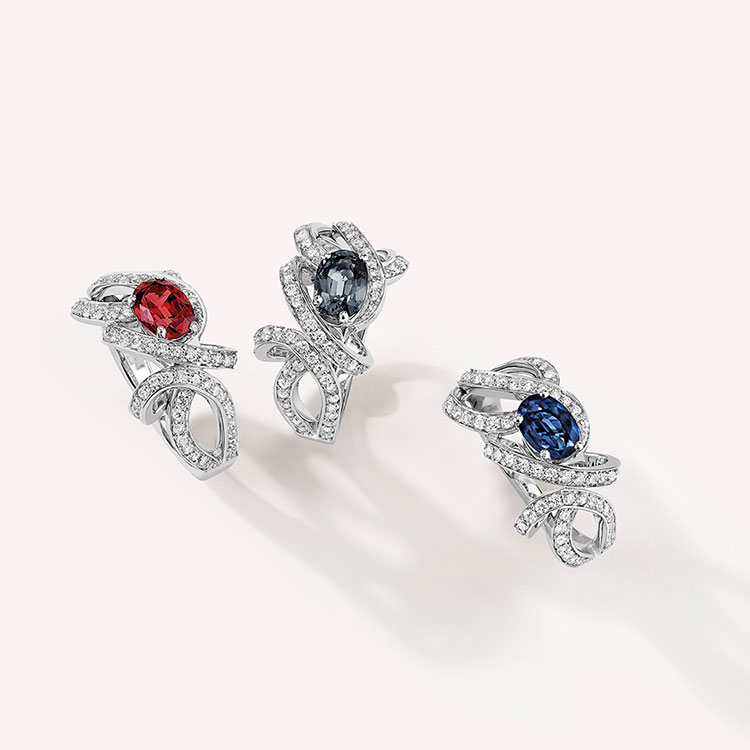 Olympia
The voluptuous Olympia ring takes its name from the famous painting by Édouard Manet in the Musée d'Orsay in Paris. Composed of a 7x5 mm oval centre stone, and surrounded by 79 pave diamonds of 1 mm, 1.1 mm and 1.2 mm in diameter, the Olympia ring revisits the flowery aesthetic of the 19th century in a precious way.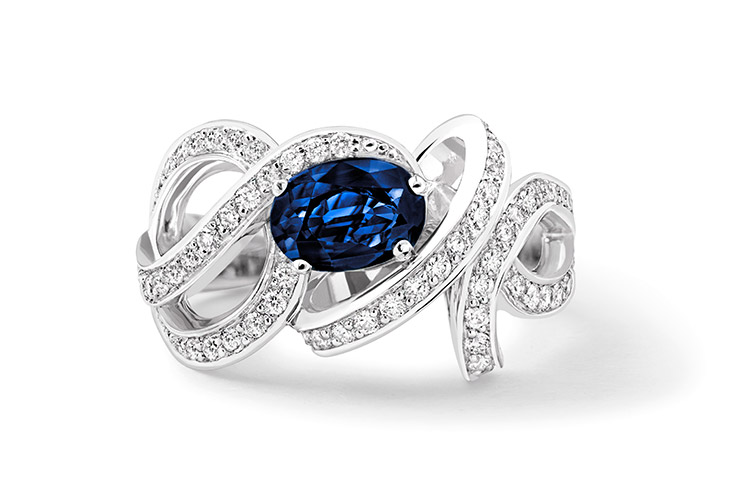 This unique piece is available on request only.
contact us!