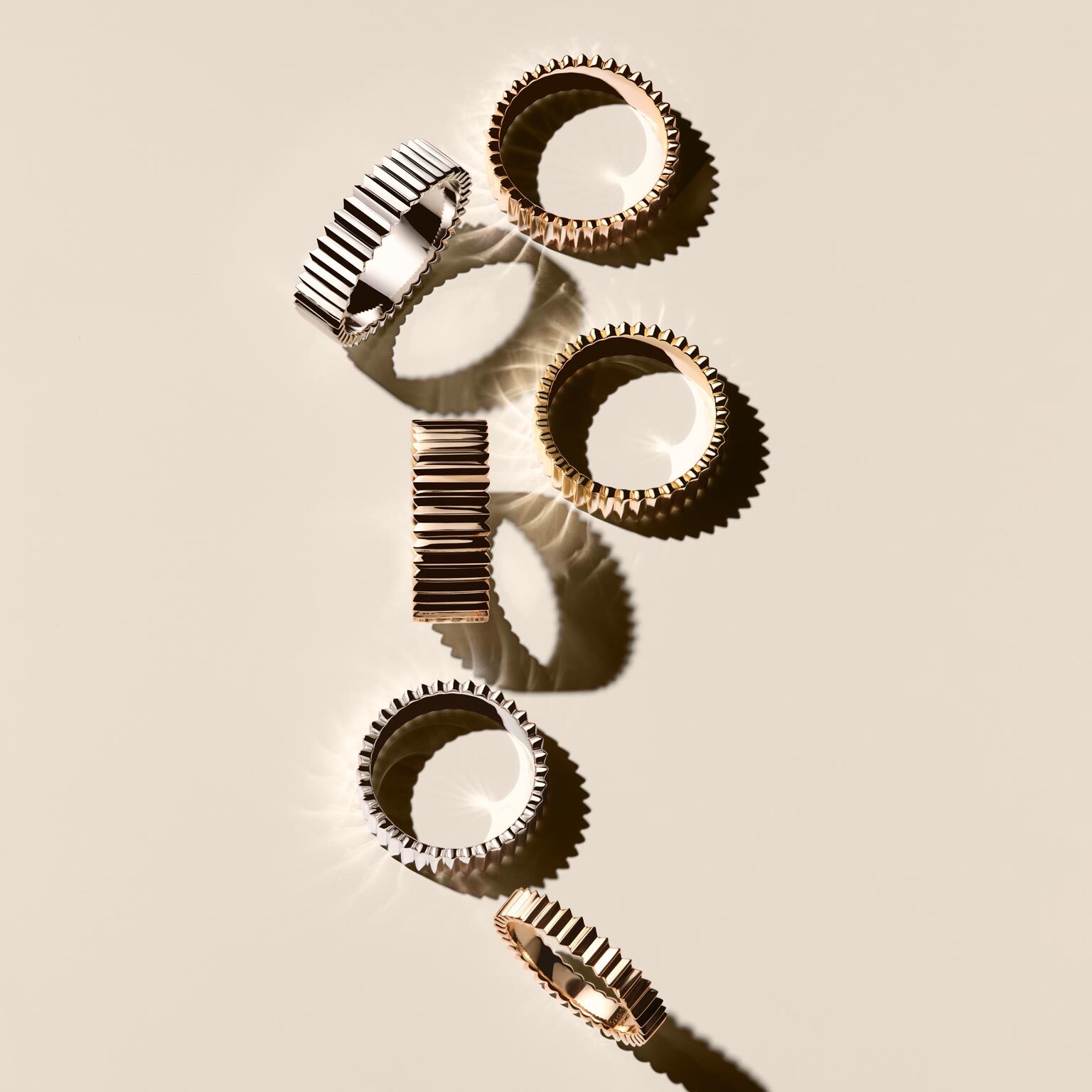 Entaille
Entaille is first and foremost material work.
It is sculpted to reveal a motif of chiseled edges, like a series of indents in gold.
Available in three sizes, Entaille is a unisex piece, created for stacking.
Entaille rings
" Entaille is a minimalist piece of jewelry that welcomes stacking: I like playing with its motif and pairing it with other rings. Pénélope, Paris 1901 S or MET: each combination has its own style. The possibilities are infinite! "
Pauline Laigneau - Founder
Inspiration
" Entaille was born of a desire to offer a piece of jewelry different from our usual creations.
I wanted to create a unisex piece of jewelry, in full metal but with a bold motif. I wanted to highlight the material work while creating a comfortable piece for daily wear.
I was imagining graphic lines, minimalist but nonetheless remarkable.
After months of work, Entaille's design has kept its promise: the gold slits capture the light and reveal a second skin piece of jewelry, easy to mix and stack. "
Marine Gironde-Vergnaud
Head of creation