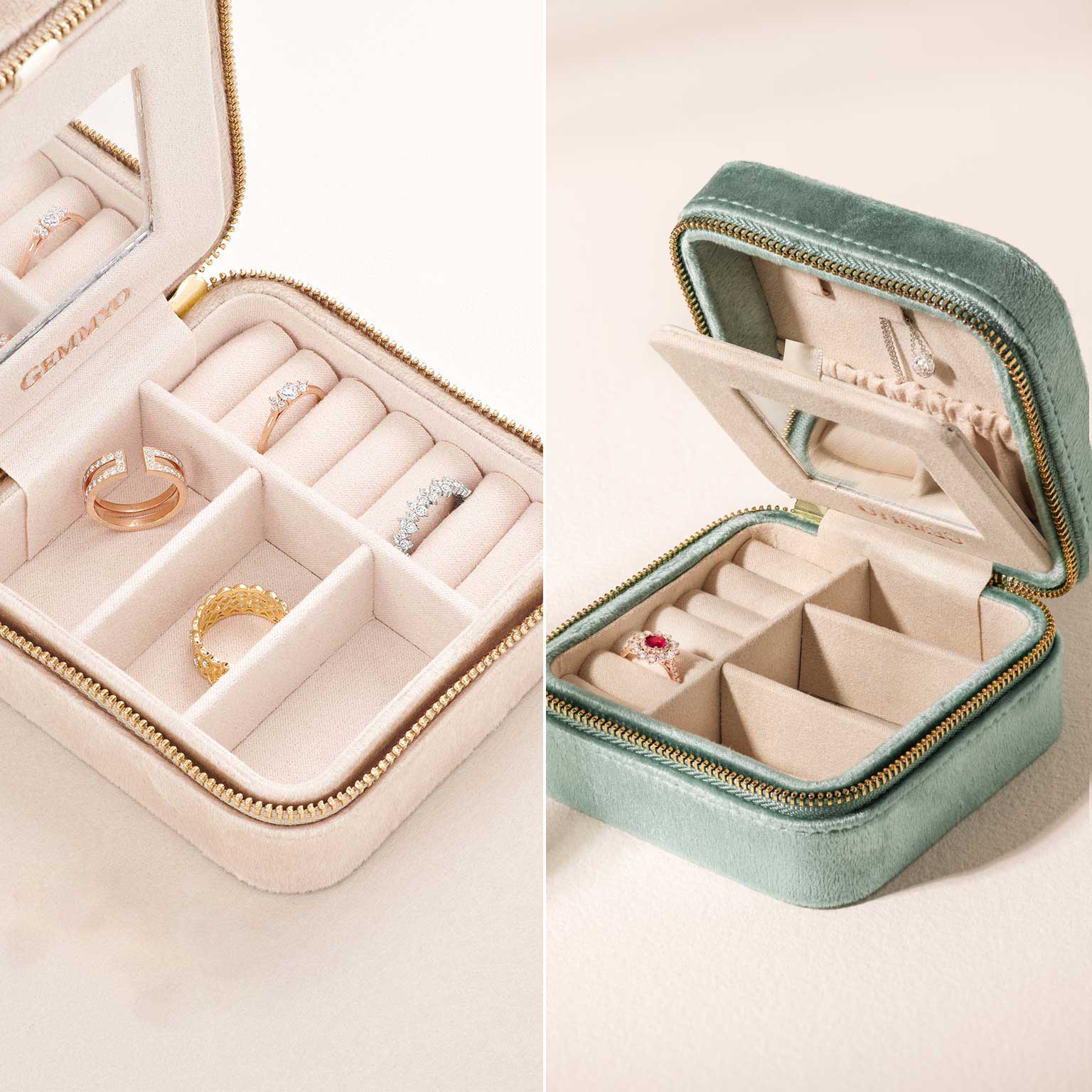 Accessories
All our accessories are designed and created with the smallest details in mind. They combine utility and elegance on a daily basis to maintain and protect your jewelry,
Jewelry boxes
Our jewelry boxes are a necessity to store or transport your jewelry in style. With two sizes available, it's the perfect gift to offer yourself or someone else.
Cleaning kit
Have you ever wondered how to clean your jewelry?
Our cleaning kit helps you to maintain the shine of your jewelry over time and take care of them on a daily basis.
discover