Rétromantique Ovale Pavée
- A design with a 7 x 5 mm oval stone
- An engagement ring designed so that a wedding band like Rétromantique ou Faubourg can be slipped in next to it
- A jewel which is particularly attractive in sapphire or diamond
- Made in France, in our workshops
- Shipped with care in a jewelry box
- Metal (3,1 g)
- Sapphire Oval de 0.8 ct (7x5 mm)
- Delivery is free in France (including DOM-TOM), Switzerland and the European Union.
- Resizing is free for all rings within a period of 30 days.
- Free return in up to 30 days after receipt is offered for all our jewelry even engraved pieces.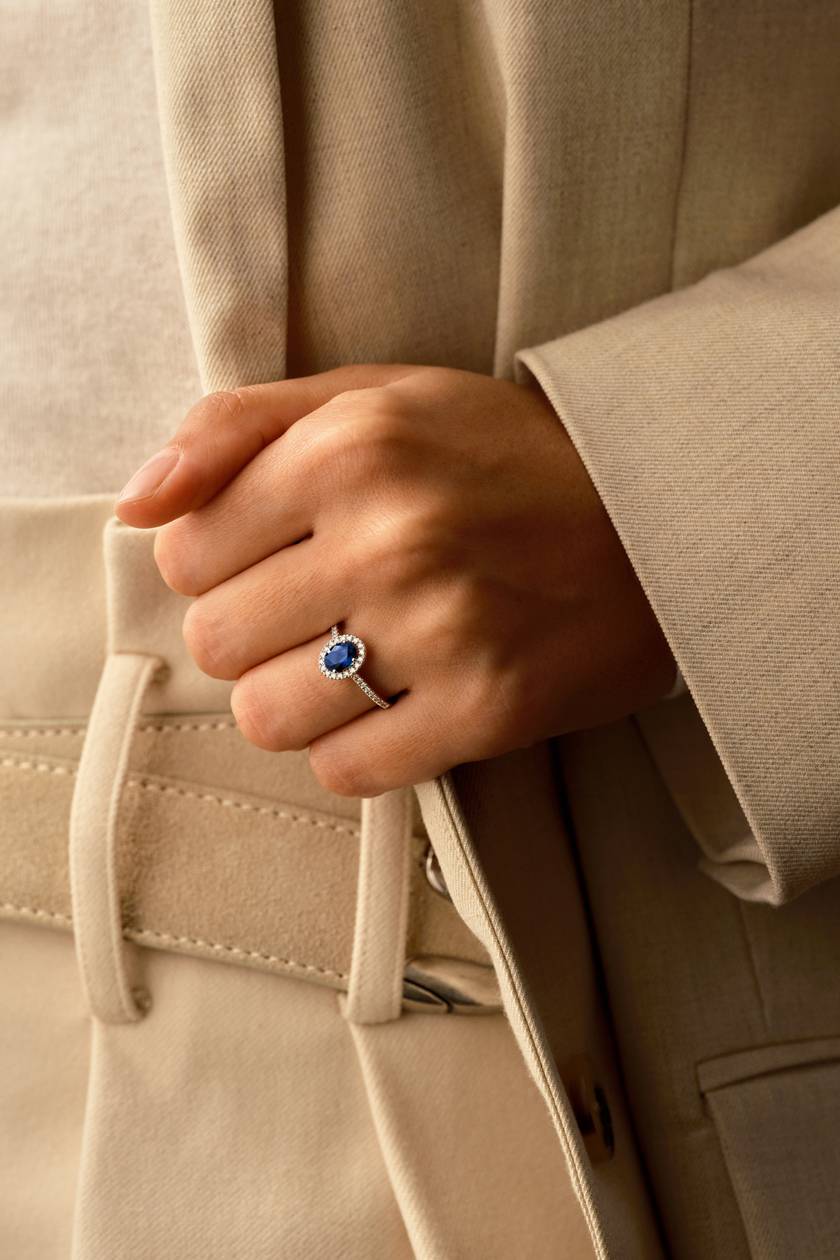 The design
The Rétromantique Ovale Pavée Ring in 18K white gold and Sapphire is the emblematic setting of the collection, this time with an oval central stone. Its 7 x 5 mm stone, surrounded by a halo of diamonds, is placed on a setting that is also paved, for a total of 38 pavé diamonds! The setting is paved in "micro-serti" so that the metal is as discreet as possible and lets the stones shine. To create a harmonious ensemble with the wedding band Rétromantique the 'panier' of the jewelry is slightly raised and curved.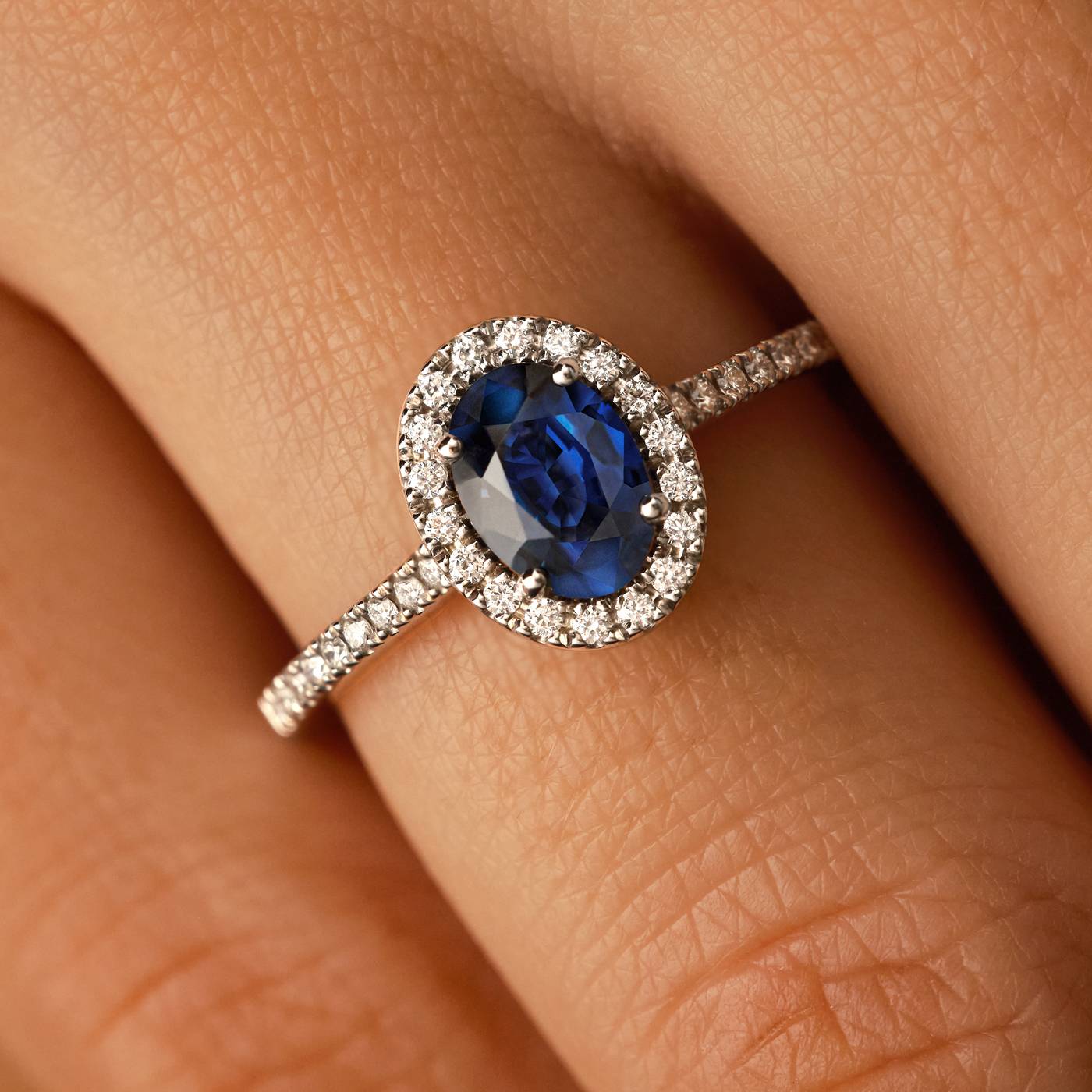 A word from our designer
"This creation from the Rétromantique collection has a delightfully old-fashioned feel to it, yet the polished metal and precision of the diamond setting leave no doubt as to its modernity. I find this model particularly suitable for a classic yet fashionable engagement ring, and it can even be combined with a fine wedding band. What more could you want?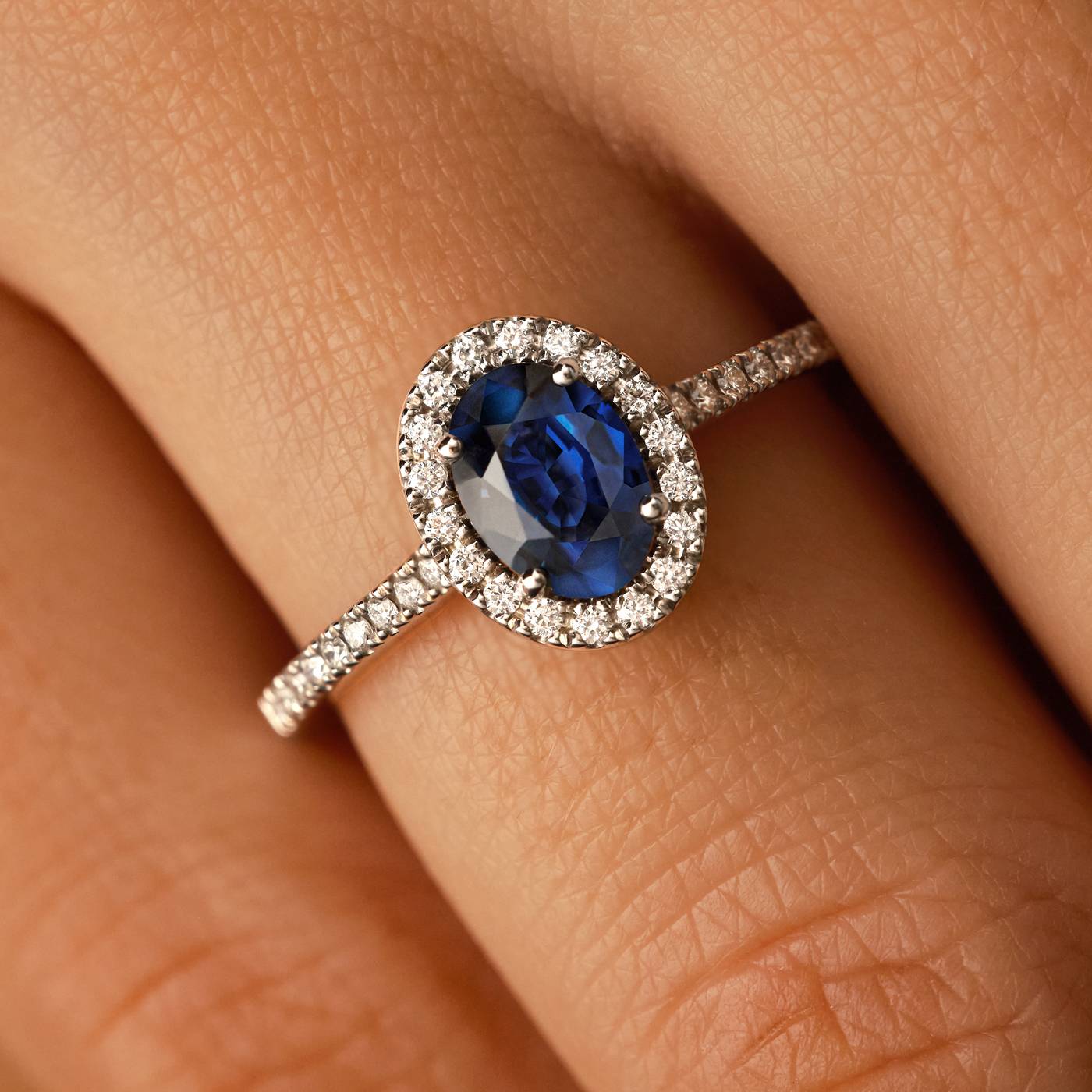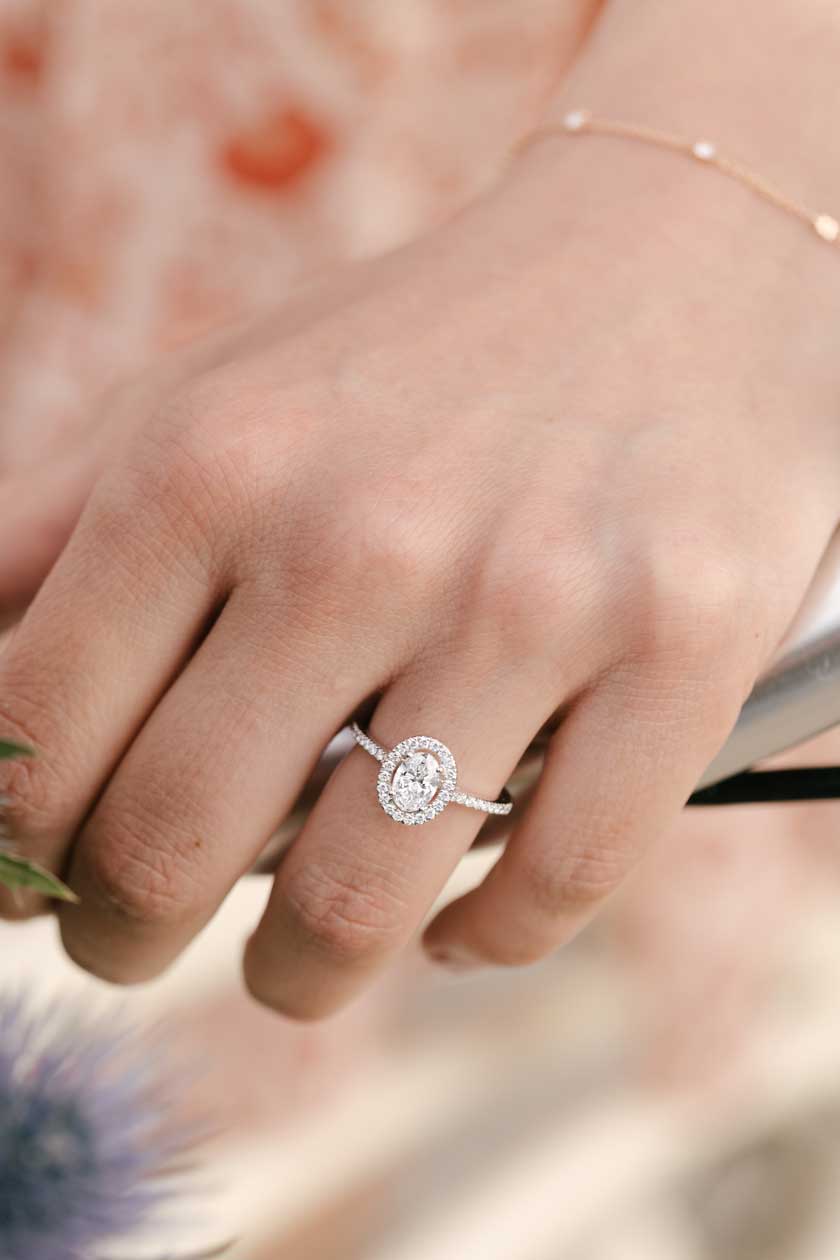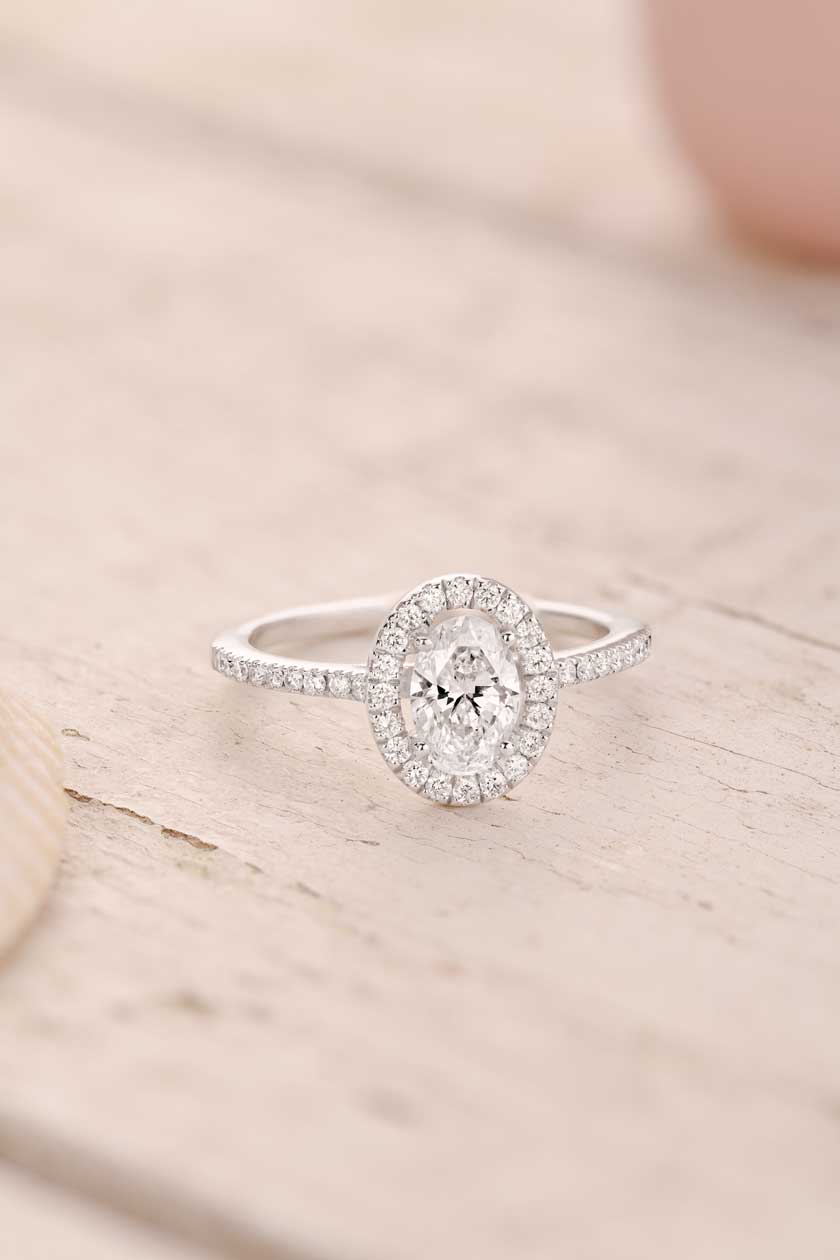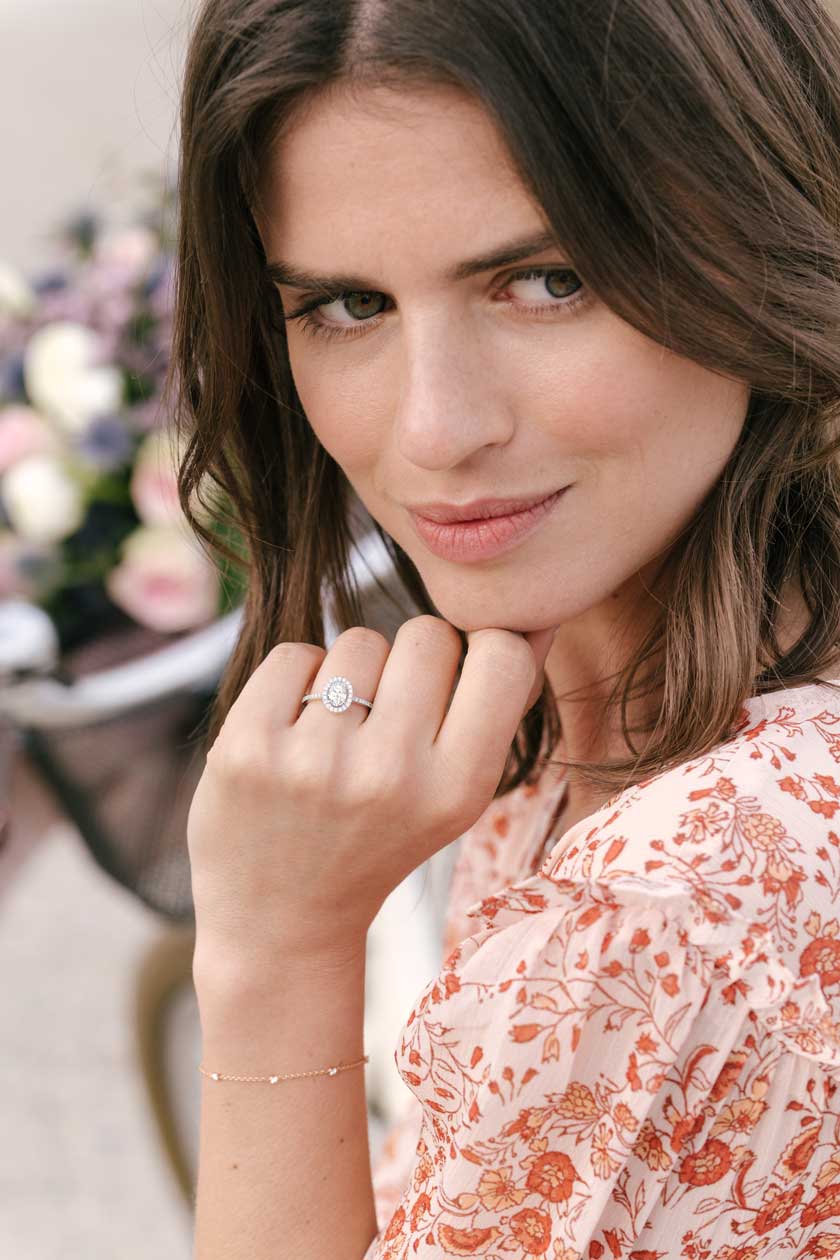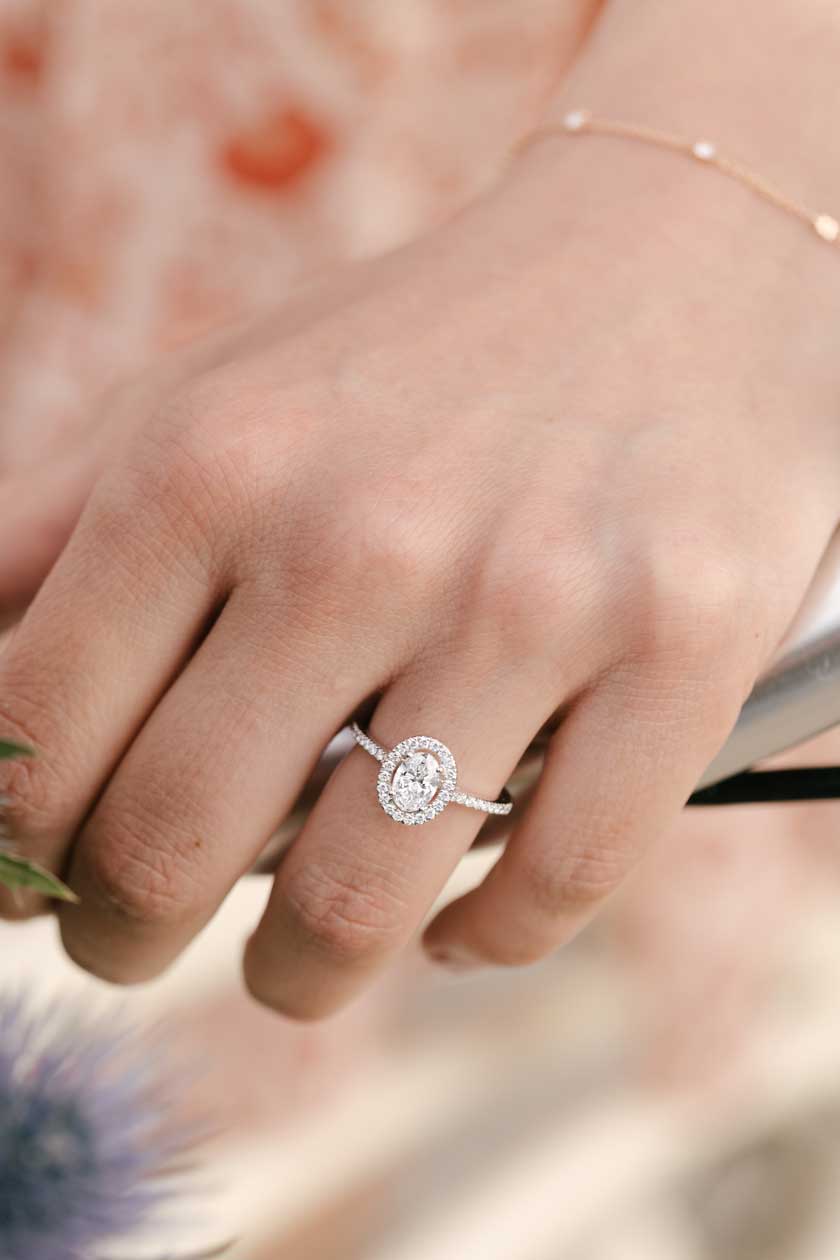 Details and description
General information
Made in France, in our workshops
Shipped with care in a jewelry box
Life guarantee
Product reference: D107M2P9Q1S0
Setting
Setting metal: 18K white gold
Average weight of metal: 3,1 g
Maximum ring width: 1,5 mm
Main gemstone
Type: Sapphire of quality AAA
Shape: Oval
Size: 7x5 mm
Weight in carats: 0,8 ct
Type of setting: Claw
All stones
Total number of stones: 39
Paving weight: 0,23 ct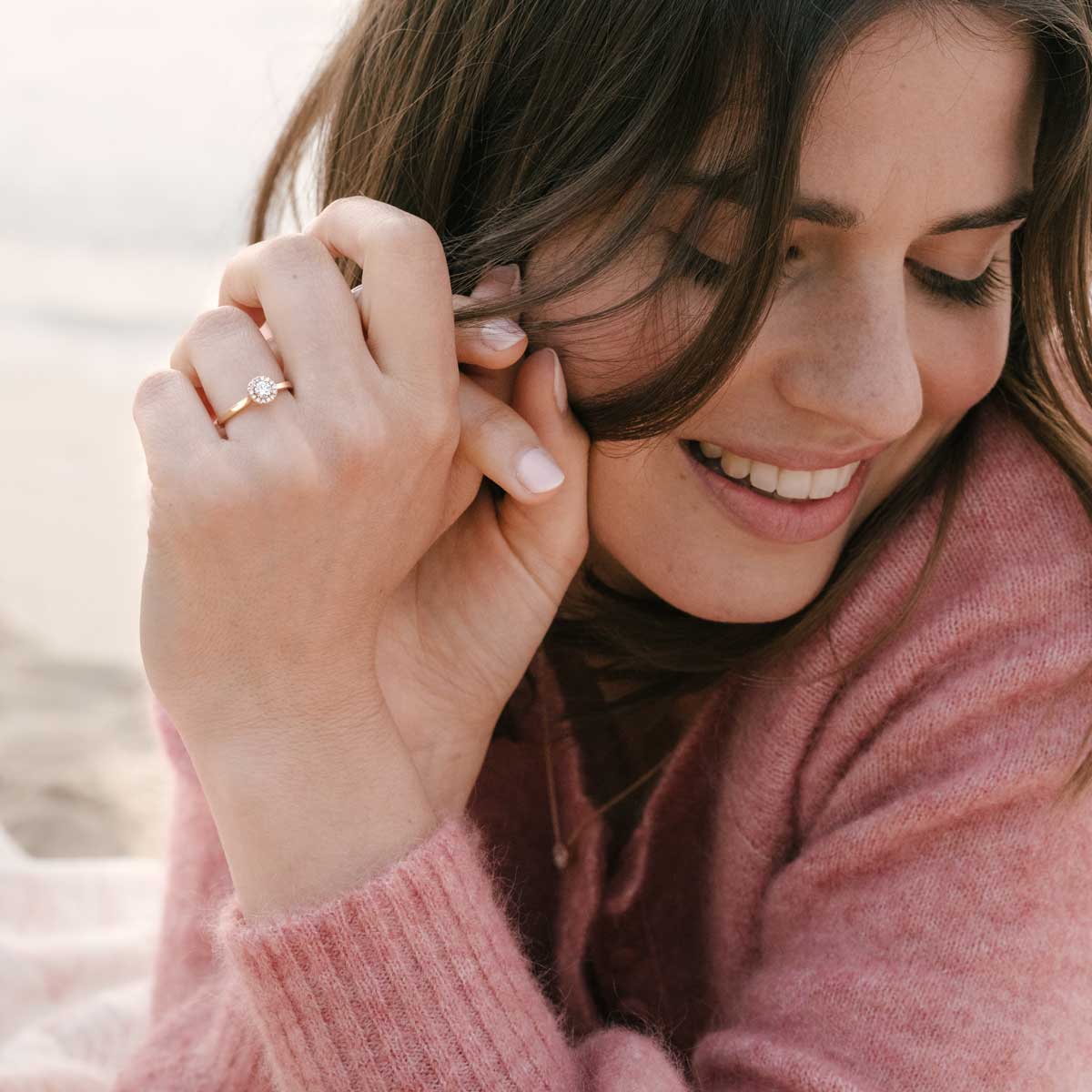 The joy of the present moment, the joy of being yourself, the joy of commitment. The Rétromantique collection celebrates that suspended moment in time when you decide as a couple to make a commitment to each other. Sunny designs at the crossroads of shine and elegance.
Gemmyo jewelry box
A precious jewelry box
In order to offer you a unique experience, we pay special attention to the preparation of your jewelry.
Refined case, certificate of authenticity, a stamp of quality... every detail has been carefully thought out.
Presented in an elegant and tailor-made box, your jewel will be perfectly protected.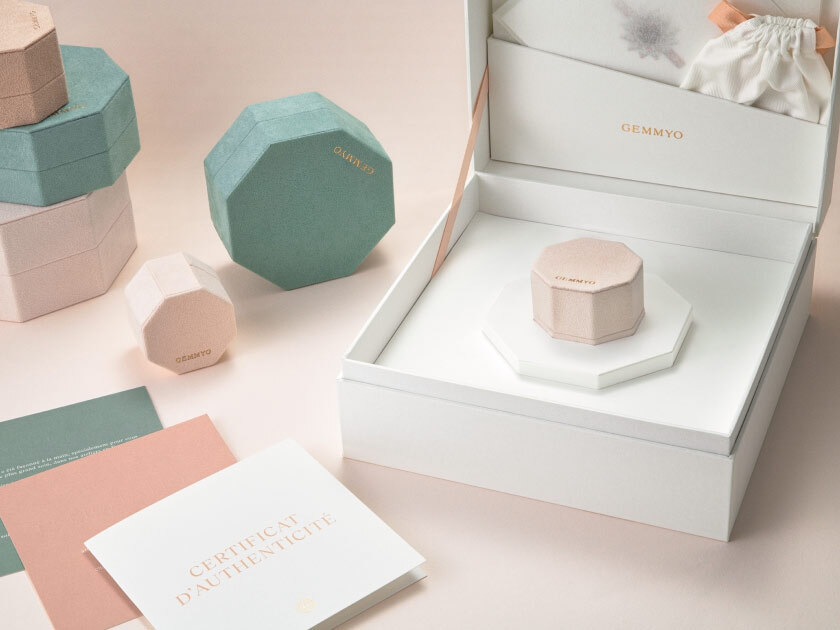 You may also like