- A delicate ring with a 4 mm centre stone
- In diamond, available in the version Baby EverBloom 0.4 ct which allows for GIA or HRD certification
- An engagement ring that combines perfectly with straight wedding bands
- Made in France, in our workshops
- Shipped with care
- Metal (1,9 g)
- Diamond Round de 0.25 ct (4 mm)
- Delivery is free in France (including DOM-TOM), Switzerland and the European Union.
- Resizing is free for all rings within a period of 30 days.
- Free return in up to 30 days after receipt is offered for all our jewelry even engraved pieces.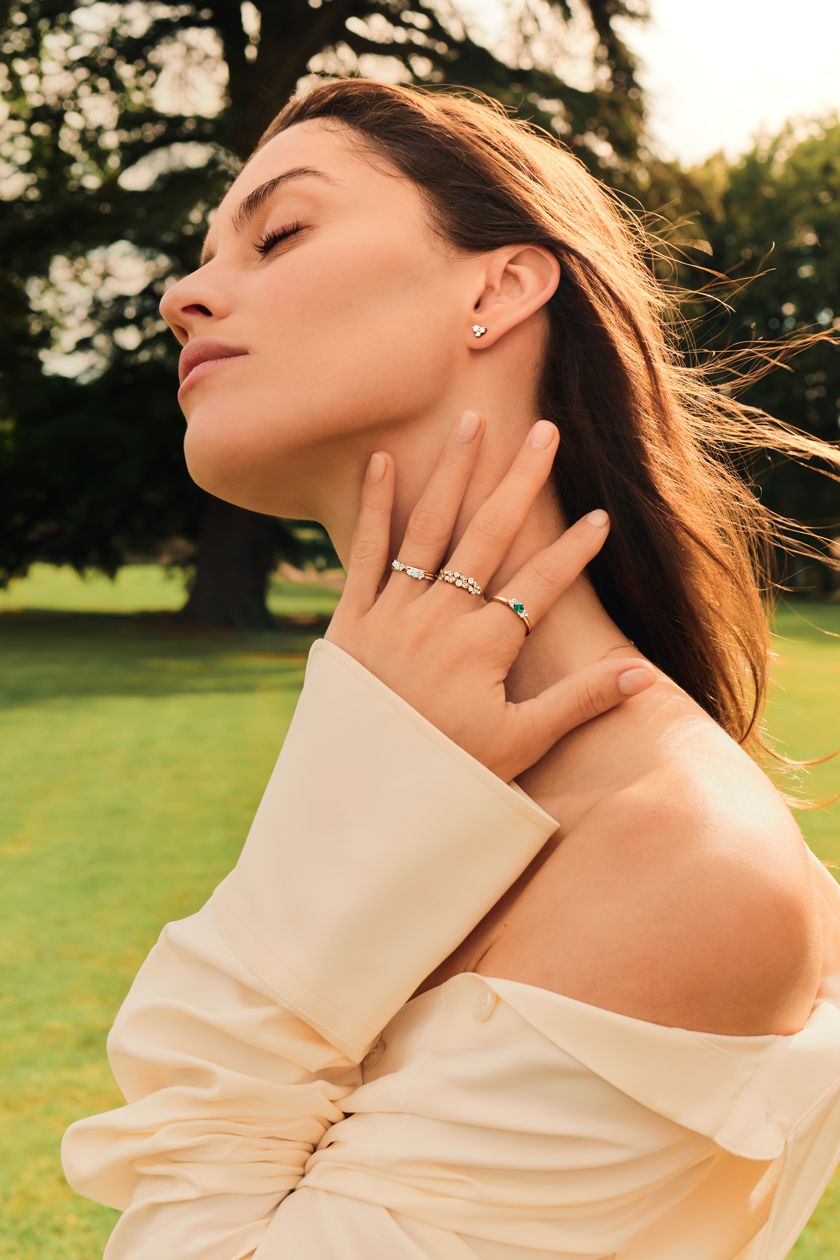 The design
The Baby EverBloom ring in Diamond and 18K rose gold has been created as a precious translation of a spring bloom. The 4 mm centre stone is proportioned, giving this jewel a feminine and delicate look. The 6 stones that make up the petal pattern are held in place by claws that are so fine that they are barely visible... and leave the stones to their own devices. Everything is done to ensure that the impression seen from above is that of a fan unfolding in a burst of diamonds.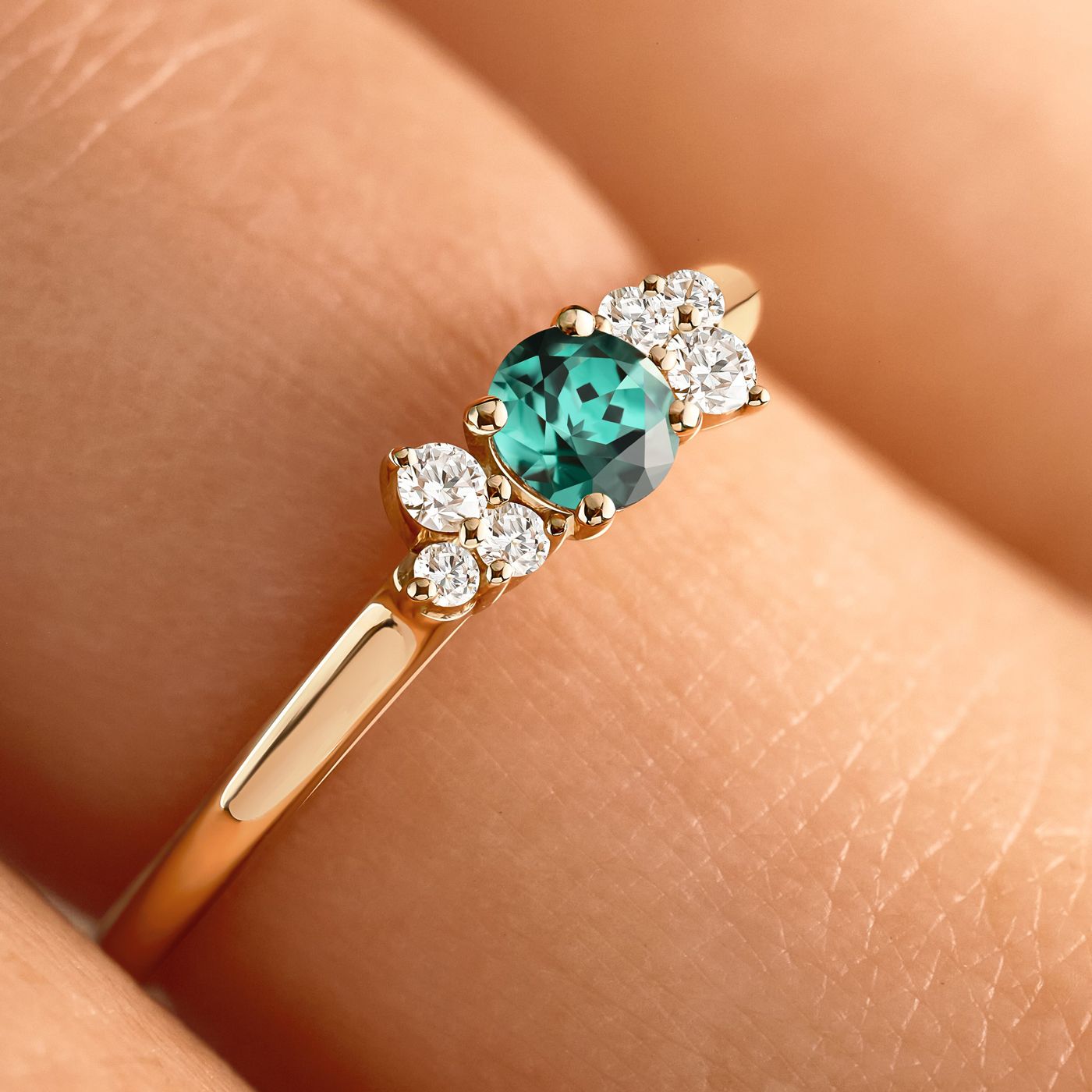 A word from our designer
"Baby EverBloom is a delightful piece of craftsmanship. This fine, delicate jewel is in perfect harmony. I placed particular emphasis on the placement of the stones and the work of the claws so that the final impression is that of a flower, still in bud, about to bloom. The Baby EverBloom ring will certainly appeal to all those who prefer to be pure rather than excessive!"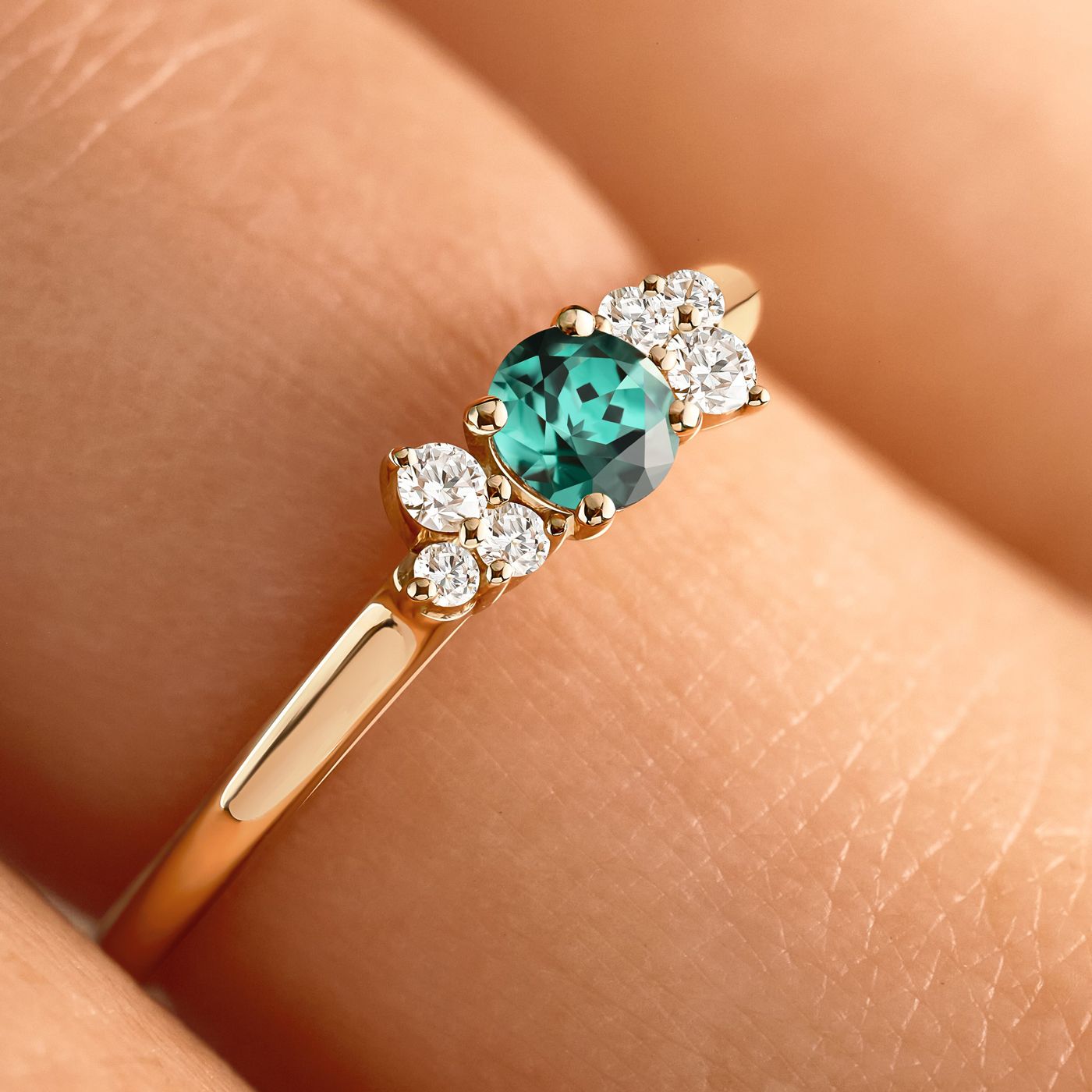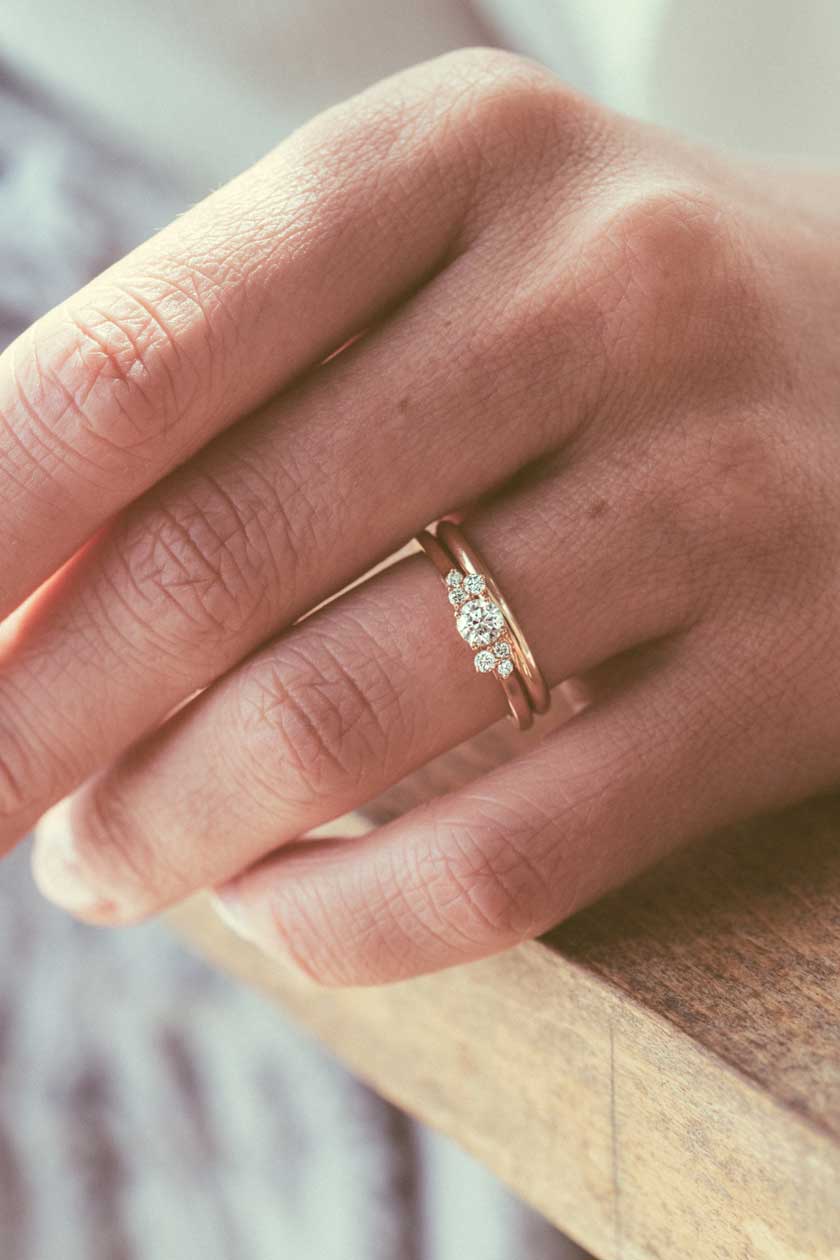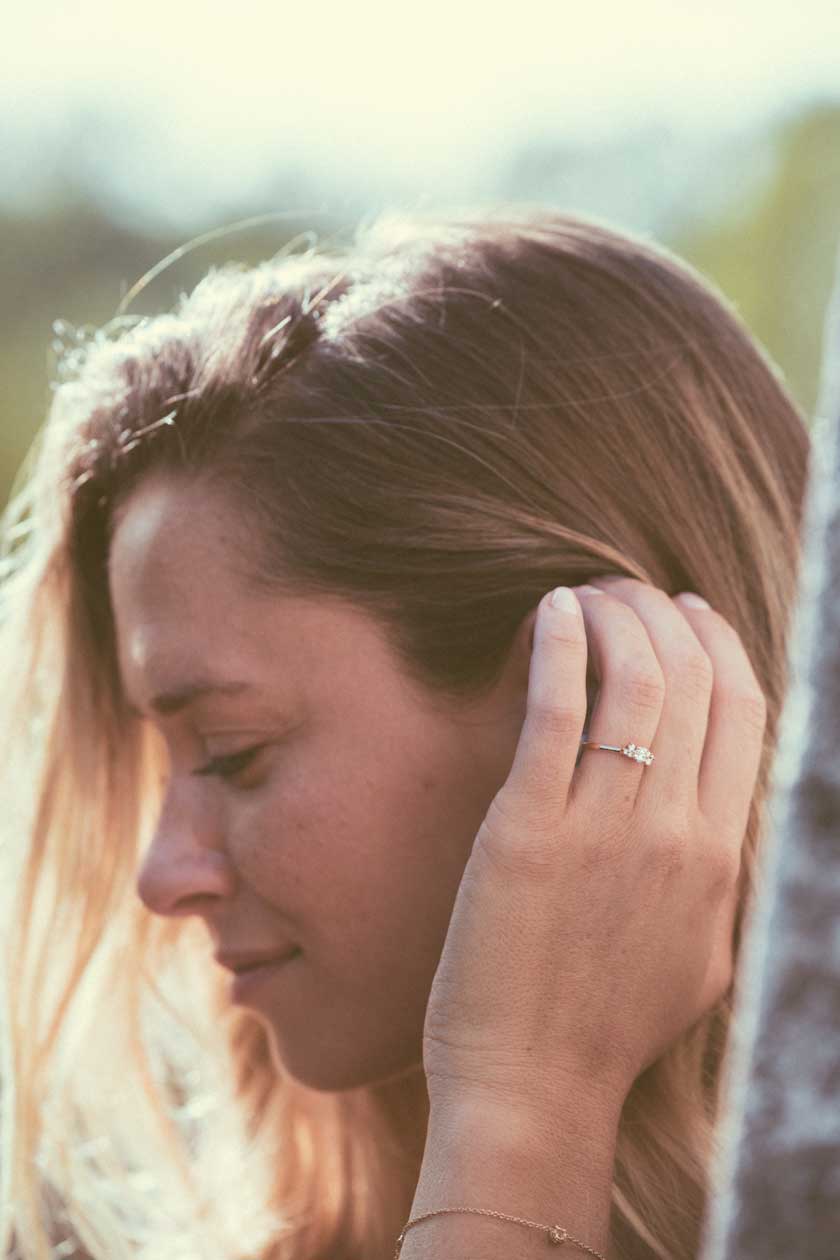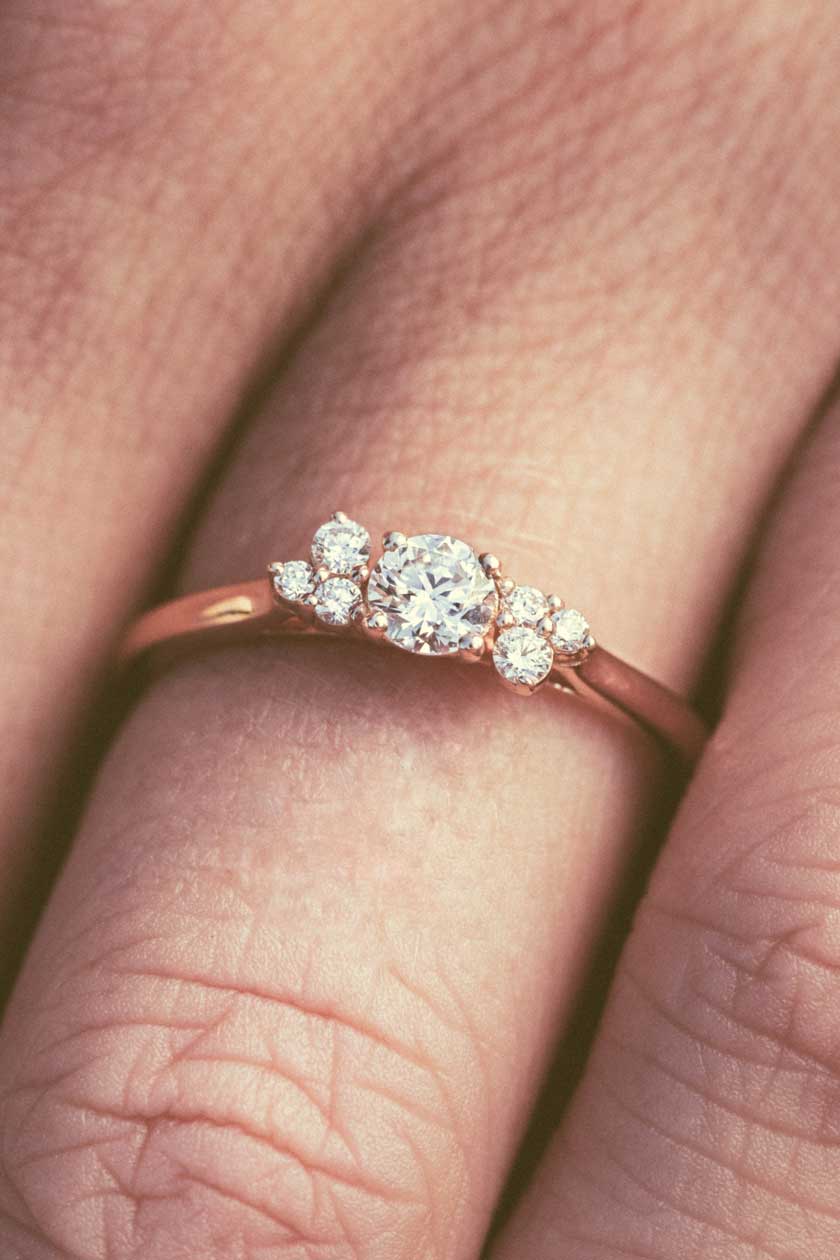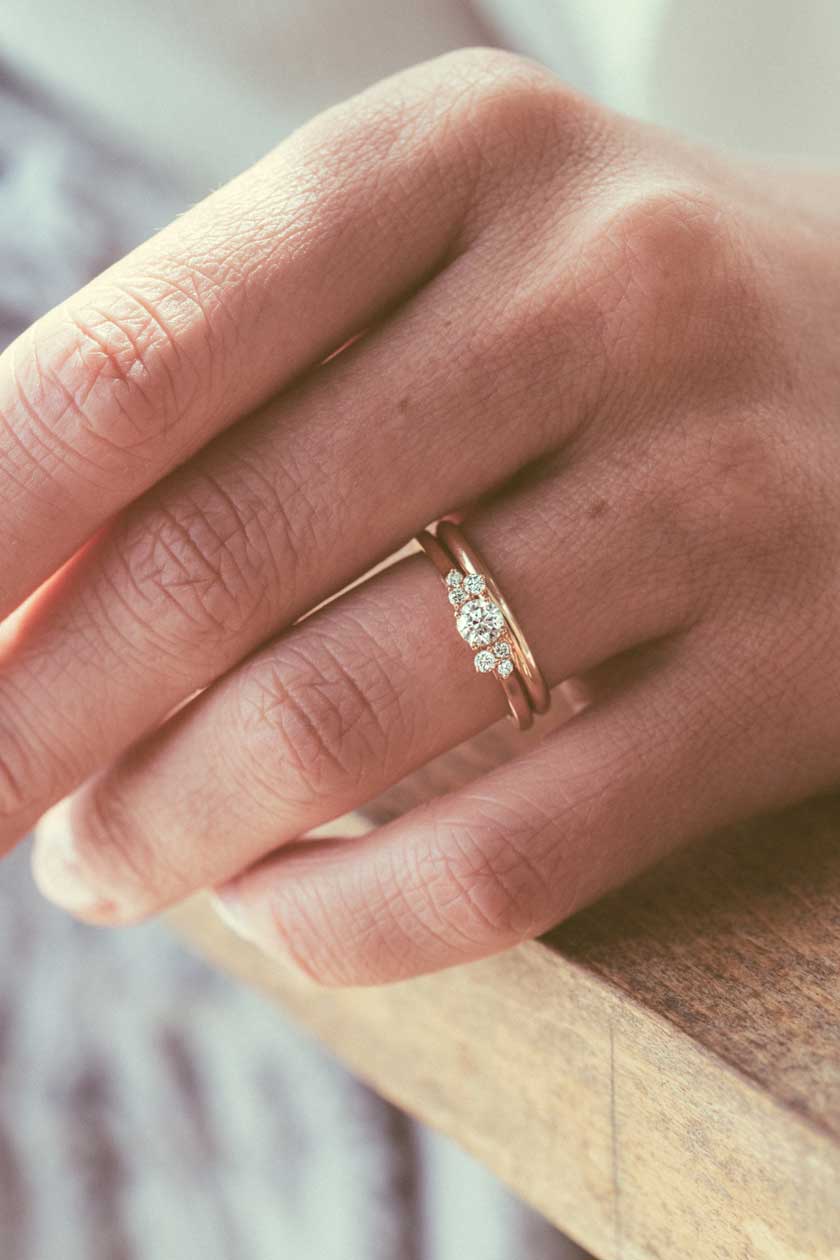 Details and description
General information
Made in France, in our workshops
Shipped with care
Life guarantee
Product reference: D260M4P1Q2S0
Setting
Setting metal: 18K rose gold
Average weight of metal: 1,9 g
Maximum ring width: 1,6 mm
Main gemstone
Type: Diamond of quality HSI minimum
Shape: Round
Size: 4 mm
Weight in carats: 0,25 ct
Type of setting: Claw
All stones
Total number of stones: 7
Paving weight: 0,12 ct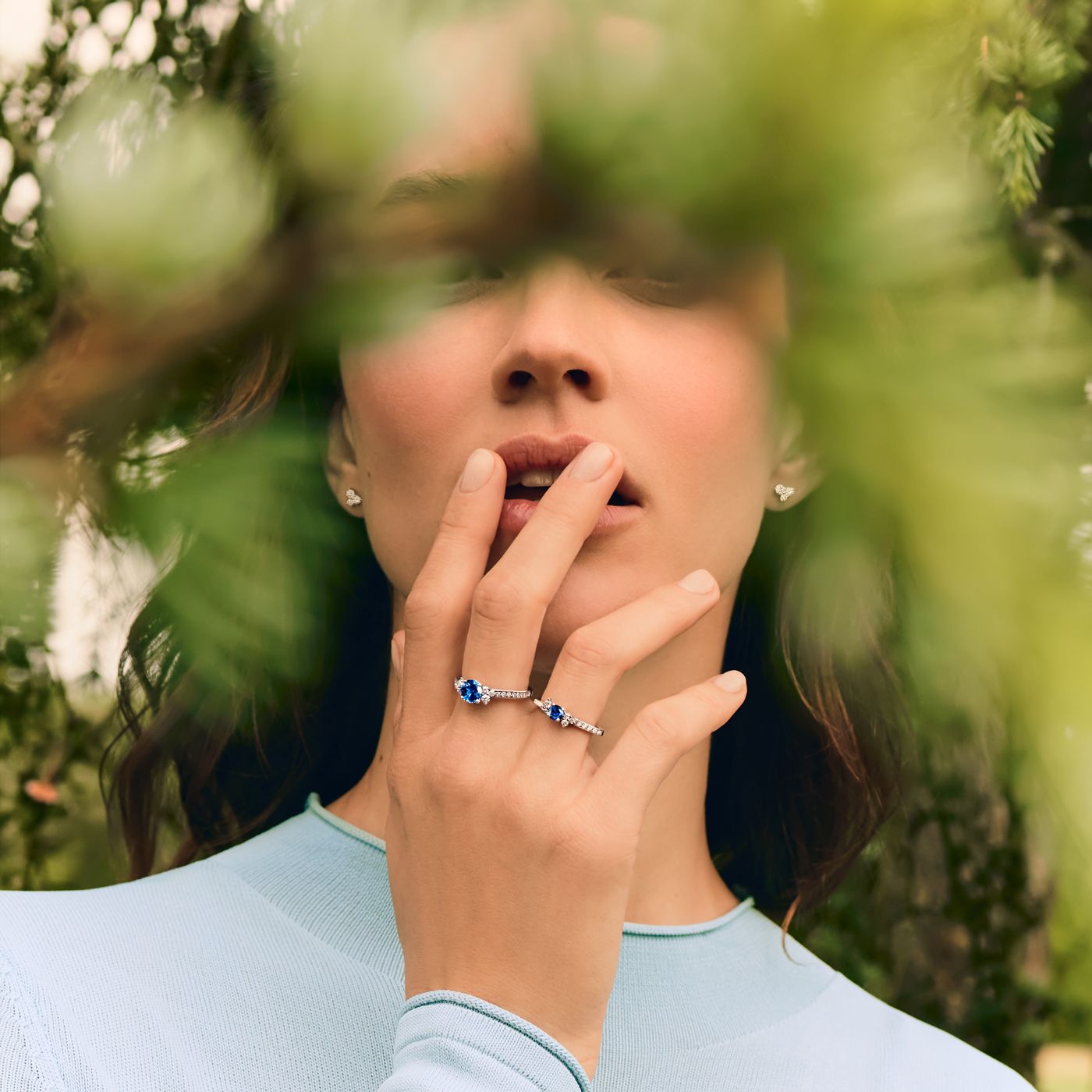 The scent of grass after the rain. A half-closed gaze, bathed in the reappearing sun. The skin touched by the wanderings of a day together... EverBloom is a collection that honors the poetry of renewal. Exceptional rings, between softness and flamboyance, designed to illuminate everyday life with a promise of wonder.
Gemmyo jewelry box
A precious jewelry box
In order to offer you a unique experience, we pay special attention to the preparation of your jewelry.
Refined case, certificate of authenticity, a stamp of quality... every detail has been carefully thought out.
Presented in an elegant and tailor-made box, your jewel will be perfectly protected.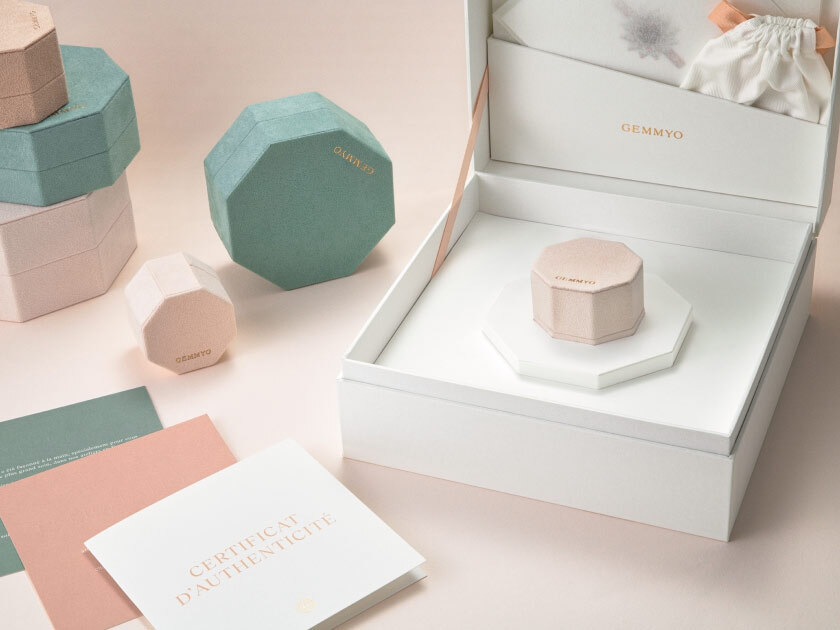 You may also like